About Us | PrintingREADY for domain names and website hosting
Located in Central, SC and first established since June 1996 in the UK
As we have grown we have also aimed and achieved to give the very best in services and products, to aid all aspects of your business venture that now includes everything to do with your website and ensuring that it works and grows with you.
Facebook Group
for help and tips with web building and seo editing. By offering all services to do with your website, we can help eliminate all other charges from other providers and reduce your overall costs to be online. ALL service offered in-house keeping our overheads low, to better provide the quality and all round products. Now includes new business start-up, of all market places, informational websites to get you too online and noticed from the search engines.
Web Hosting | SEO Services | Domain Registrations | Social Media Marketing | Website Editing | Website Building | Custom Ecommerce Stores | Tutorials | YouTube |
The Laughing Professor was Established in June 1996 to provide a unique service to the individual and small businesses, producing full colour prints on a huge variety of Gifts, with no minimum order and no set-up / artwork costs. With such a unique service to the UK we at 'The Laughing Professor' specialise in a process called dye- sublimation which is a computer process that doesn't need the use of screens. This means that we can turn-round single items within the same day. This also enables us to take photographs or pictures and print them onto; Ceramic Mugs (safe with microwaves and dishwashers), Plates, Mouse Mats, Badges and Workwear, T-Shirts, Polo shirts and fleece tops (cotton, poly/cotton can be washed and ironed over print), Coasters, Ceramic Wall Tiles, Photo Glazed Plates, Personalised Printed Clocks. The 'Professor' is now able to print a full colour photo onto glass tumblers, socks, babies bibs and a variety of other Photo Gifts and Promotional Incentives. You are able to submit your own design and have it printed onto a gift of your choice. Our Printing will NOT cracked or peel! Come and see our hugs choice of custom promotional gifts and incentives, We will send your unique surprise printed gifts to anywhere.

Then during the growth over the years expanded to include vector artwork printing process, then laser and cnc carving, cutting services with even more personalised gifts. In 2015 became more involved with wholesale and the importing and supplying of goods, equipment and supplies Then again in 2017 also started building commercial websites involving custom e-commerce online stores.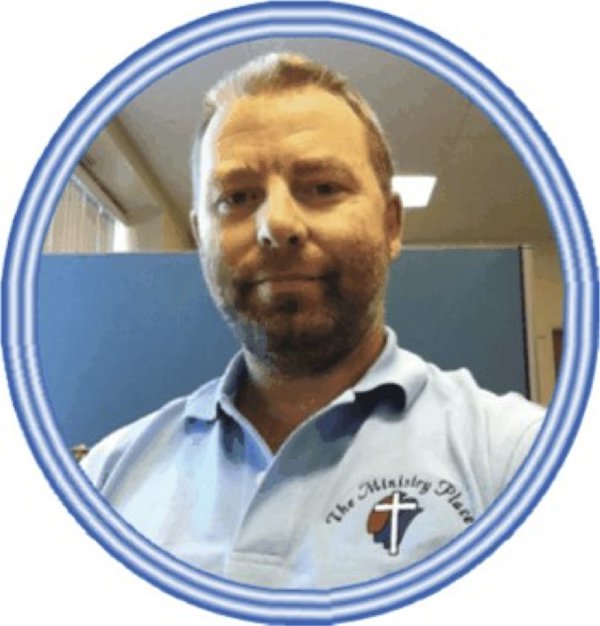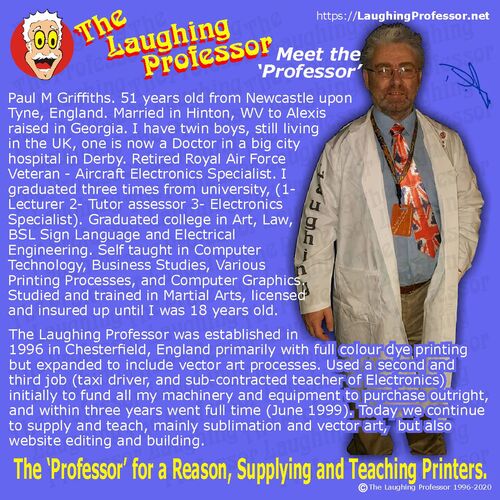 What does the future have in store for The Laughing Professor?
Whilst still growing and increasing our brand products and services... #TheProfessor will very shortly be adding a whole new area to the services offered, including an increasing customer base covering more market areas still staying along the lines of custom digital works.
More website layout options | Social Media Marketing | 3D Drone Aerial videos and photography | Property Photo Editing and mock-up Staging | Property Mapping | Floor Plan Creation and measuring |